Divorce Support Group
Divorce is never easy. You have to re-learn how to function as an individual, and redefine your relationships with friends and family. But facing these new realities is much easier if you face them together in a divorce support group setting.
As a valued participant of this divorce support group, you will interact with other men and women who are experiencing the pain of a divorce.
Together, with the direction of Chapel Hill psychotherapist Barry Selman, you will explore different ways to redefine yourself after marriage and learn how to move forward with your life in a positive way. You will be able to express your feelings in a caring, confidential group therapy environment to people who understand exactly what you are going through.
Reclaiming Your Life With the Help of Our Chapel Hill Divorce Support Group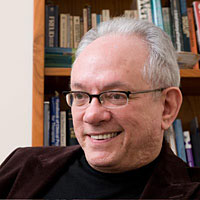 This group is dedicated to helping you pull your life together after a divorce or permanent separation. You'll learn how to redefine yourself as a formerly married and now single person.
You will discover creative ways of relating to yourself, your friends, and the new people and activities you will engage in. Rather than life "being over" after a divorce or separation, life can be much richer and emotionally rewarding.
In this divorce support group, you will encourage, console, validate, and assist each other along this journey.
We discuss difficult issues such as how to interact with your children throughout the divorce, and how to avoid using your children as a means to strike out at your ex-spouse.
We will also discuss a variety of more practical issues, including:
Financial issues
Child support and custody
Job performance difficulties
Being alone and single
Entering into new relationships
Anger at your spouse or others
In a warm and supportive group environment, we will work through the causes of each problem and develop practical solutions for achieving lasting results. As a new member to the divorce support group, you'll receive support and advice from those with similar experiences, gaining tips, ideas, and inspiration that will help you to move forward.
What to Expect in Our Divorce Support Group
I have extensive training in divorce support, both in individual therapy and group, and will be there every step of the way to facilitate discussions and provide professional guidance. You will interact with me as well as your fellow group members, building a positive dynamic that helps everyone heal.
Barry Selman's divorce support group in Chapel Hill, N.C. meets from 6:00 – 7:30 PM every Monday. You are welcome to join at any time. A three-month minimum commitment is required to ensure that those who join are serious about making a commitment to improving their lives.
For more information about Barry Selman's Chapel Hill divorce group sessions, please call 919-824-8880.
We look forward to meeting you!
When: Every Monday evening from 6:00 PM to 7:30 PM
Where: 1829 East Franklin Street Suite 100 J Chapel Hill, NC 27514