Men's Support Group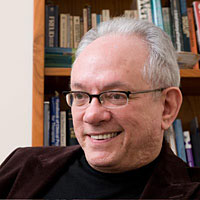 Do you struggle with stress and worry? Do you feel as though you are not living up to your personal and professional expectations? Barry Selman's Chapel Hill NC men's support group will help you to gain emotional freedom and excel personally and professionally.
Today's society teaches men to repress and shut down emotionally. As a participant in this unique men's support group, you will have the opportunity to grow on a personal level, gaining better access to your emotions and learning how to communicate effectively.
Through this men's group therapy experience, you will learn how to live more openly and fully, improving the quality of your most important relationships.
Releasing Emotions, Releasing Stress
Very often, when men try to repress emotion, it causes pain and emotional blockage. In this men's support group, you will be able to explore the depths of your emotional and cognitive process and learn to effectively transform negative behavioral and emotional patterns.
You will be aided by other men who share the same challenges and are as committed to overcoming them as you are. Together, with the support of Chapel Hill psychotherapist Barry Selman, you will work toward freedom from stress and emotional limitations.
This men's support group is about redefining yourself as a man, empowering you as a man, and learning new and creative ways of self-expression and relatedness. This group is about improving yourself personally in ways that are meaningful to you, not about meeting cultural and societal expectations of men.
What to Expect at Our Chapel Hill Men's Support Group
We will take the time to explore aspects of our lives, highlighting self-esteem issues and causes of stress. We will also examine how these aspects affect our daily life at work and at home.
Emotional repression can often cause marital problems and poor job performance. Our men's support group will help you work past these challenges, and give you the freedom to improve multiple aspects of your life.
I have helped countless men improve their lives and relationships by helping them to address the issues that are holding them back. As a participant in this safe and supportive men's group, you will interact with me as well as your fellow group members toward a common goal of improved communication skills, self-esteem, and emotional/spiritual growth.
For more information about our Chapel Hill men's group therapy sessions, please call 919-824-8880.